Copyright 2011 Student Assistance Services Corporation All Rights Reserveed

914-332-1300

660 White Plains Road

Tarrytown, NY 10591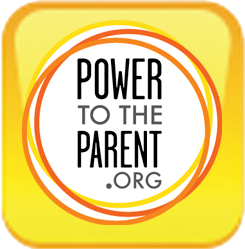 A monthly "Parenting for Prevention" newsletter provides updated information on current trends and effective prevention for families. To access the most parenting for prevention archives including the most recent newsletter click the box above. 



The Strengthening Families Program (SFP) is an evidence-based training program that equips families with tools and techniques to develop better communication and conflict resolution skills to improve family relationships. The NYS Office of Addiction Services and Supports (OASAS) funded program helps both parents and youth ages 12-17 to incorporate mindfulness, family meal time, and one-on-one time into their daily routines. The program also provides childcare for children under the age of 12, meals before each session, and a gift card to families that complete the program. Click the button above to view the flyer.

A program designed to help families find their way with their substance abusing teen or young adult. Click the button above for more information. 

SAS sponsors parenting workshops to help parents prevent youth bullying, alcohol and other drug use, and problem gambling. Topics have included: "Parents, Teens, Alcohol, Drugs and the Law," "Raising a Resilient Child," and "Parenting in Stressful Times." SAS publishes "Parenting for Prevention," a monthly newsletter with substance abuse prevention strategies, research updates, and special prevention activities for parents.  Click the "Power to the Parent" icon for more.


ForDrugHelp.com is part of the MH-RARC. It is funded by the NYS Office of Addiction Services and Supports (OASAS) and coordinated by SAS in partnership with county governments from the following seven counties: Dutchess, Orange, Putnam, Rockland, Sullivan, Ulster, and Westchester. Activities include building community awareness about the dangers of substance use, and connecting people to the helping resources that are available in the seven-county region. Click the button above to be brought to the website.